Edge Delta turns inputs into insights
Why is Edge Delta trusted by industry-leading DevOps, Security, and SRE organizations?
Learn More
Trusted by the companies you know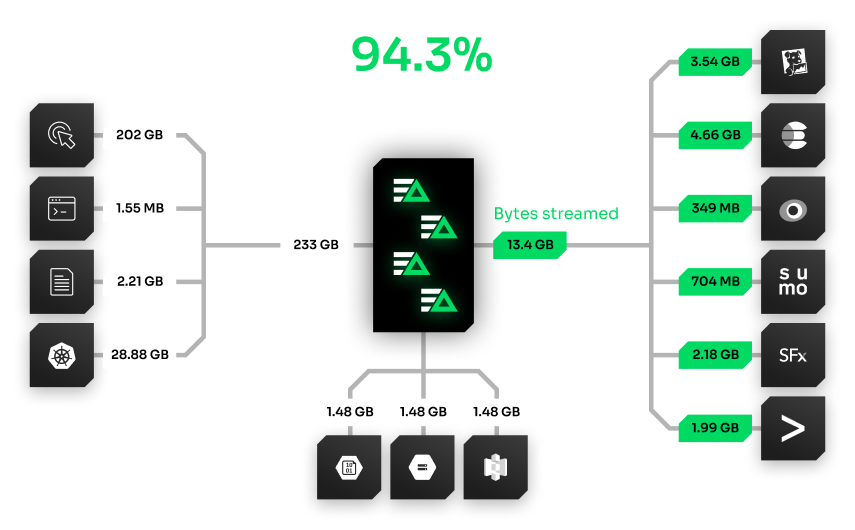 The Edge Delta Advantage
Identify and remediate operational and security incidents more accurately, securely, and orders of magnitude faster than is possible with traditional centralized systems - all while drastically cutting observability costs.
Edge Delta empowers DevOps, Security, and SRE teams to consume and analyze 100% of logs, metrics, and traces at the edge through distributed queries. This approach gives you the scalability and efficiency to overcome the technical and cost limitations of traditional centralized systems. Ultimately - achieve the freedom to stop neglecting your valuable data.
Data privacy

Your data confidentiality is our top priority. Edge Delta uses federated learning to process at the source, raw and potentially sensitive data sets are never required to be replicated or transmitted outside of your firewalls.

Keep it simple

Monitoring and observability should be simple. You shouldn't have to reinvent the wheel for every app and service to derive these insights. That's why Edge Delta can be easily deployed within any architecture.

Hassle-free scalability

Your company's modern elastic infrastructures require hyper-scalability – without adverse effects to visibility or performance. Edge Delta scales horizontally with the number of sources, volume of logs, and metrics per source.

Better pricing

Infrastructure is scalable, but volume based pricing that's tied to the raw output is prohibitively expensive. Edge Delta can scale without your contract having to follow.

Faster analytics

In a future where prediction, detection and mitigation happens in a proactive automated fashion, every millisecond counts. Edge Delta detects anomalies orders of magnitude faster than traditional systems. Your on-call engineers will be aware of an issue taking place within seconds, letting them hit the ground running.

Modern security analytics

Attackers today are sophisticated, using modern adversarial tactics and techniques. To be able to use common knowledge, your team needs to see all actions, in real time. This results in a more effective cybersecurity posture.
We help you improve on data, time, and money
1000x

Analyzed raw data → intelligent insights compression

57%

Improvement in error budget by instantly detecting and identifying issues

96%

Typical reduction in MTTI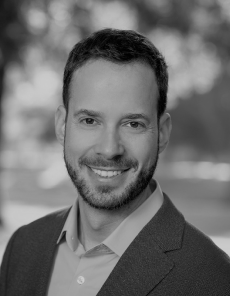 Edge Delta's technology, combined with Snowflake Data Cloud, frees up engineers and analysts to use log data and metrics, rather than manage around limitations of traditional solutions.
Head of Cybersecurity Strategy @ Snowflake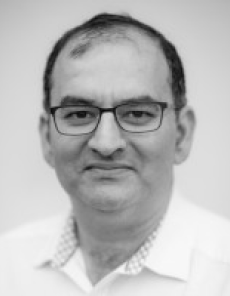 A new architecture that has the potential to fundamentally remove limitations, opening up a whole new set of possibilities.
VP of Product Engineering, Sinclair Digital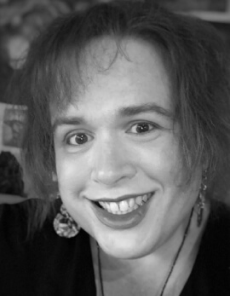 Edge Delta's approach to this problem is key to keeping up with your rapidly growing footprint and ensuring full visibility and the ability to correlate across all machine data.
Founder and CEO at ZeroWall (prior CISO at Auth0, Nike, Sumo Logic)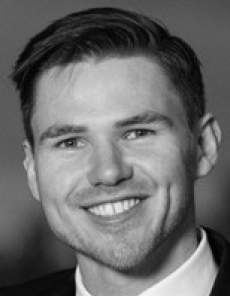 The new Intelligent Observability Pipelines allow for accurate predictions and dynamic data routing, drastically reducing the mean-time-to identify and recover from potential production incidents.
Senior PM at Boeing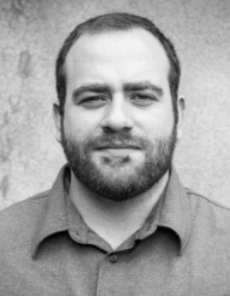 The company that I'm most excited about in this space is Edge Delta who is developing IT and Security analytics that don't require a SIEM, data warehouse or data lake to be effective
Founder and CEO at Icebrg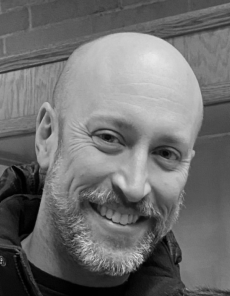 Edge Delta provided us a view into issues we didn't know were going on. It detected anomalies on its own without us having to specify what it should be looking for.
CTO @ Fama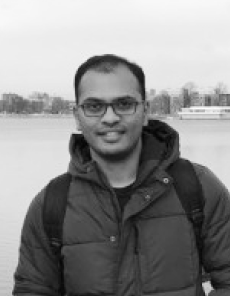 All of our logs and metrics are being optimized and centralized into a single platform, in turn helping our engineers quickly diagnose problems in one or two minutes, versus 15 or 20.
SRE Lead @ Webscale
We'd love to show you what we can do.
Let's talk.
Ready to see observability without compromise in action? Get in touch and we'll give you the guided tour.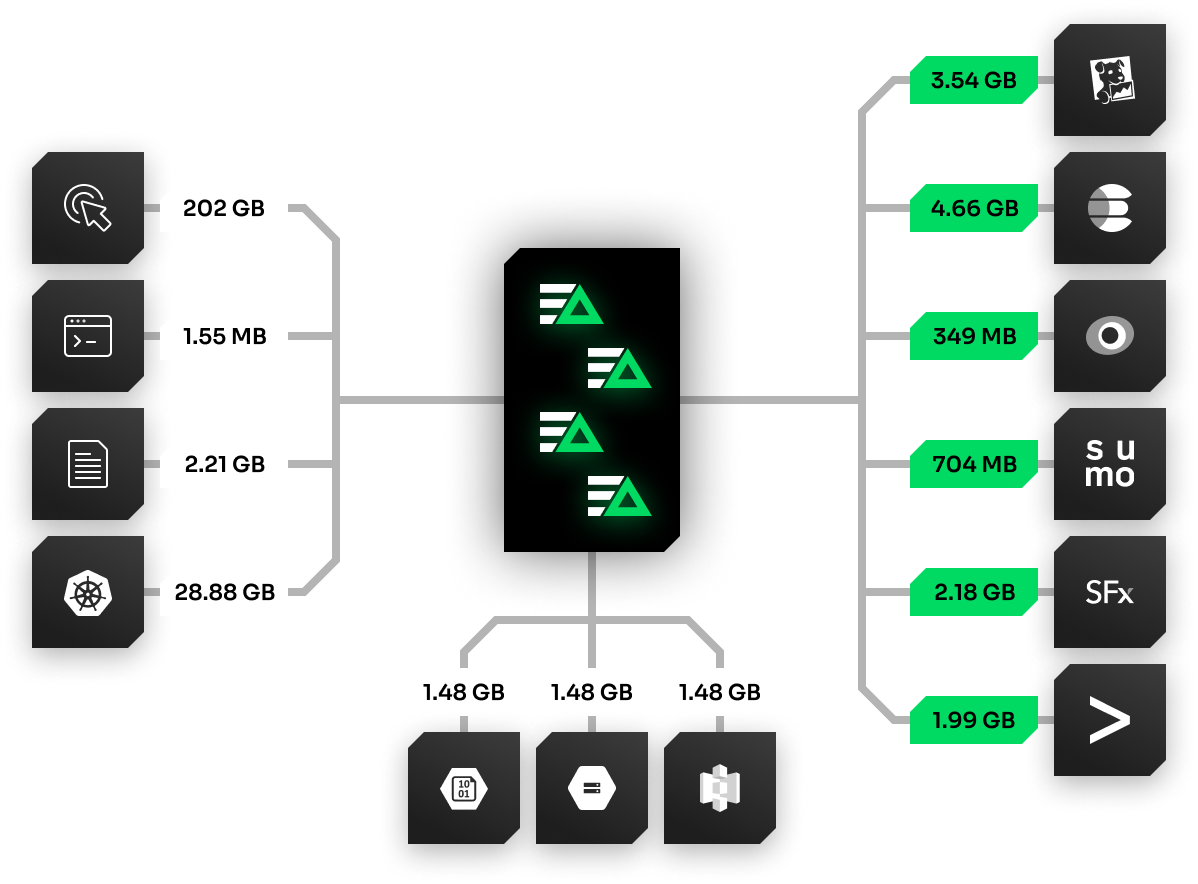 Download the tech paper

Learn how Edge Delta works and where it fits within your observability and security ecosystem.

Request a demo

Get an overview of Edge Delta to learn how it can solve your observability and security challenges.

Have Questions?

Fill out the form below and we'll get back to you as soon as we can!