Use Case
Log Data Optimization
Control your observability data footprint by analyzing data before it's indexed
The Challenge

Log Volumes Drive Up Costs and Limit Visibility

Most observability vendors use a "centralize-then-analyze" approach, meaning your data must be centralized in their platform before users can search or run analytics on it. This approach worked well before the rise of cloud and microservices. However, now, applications now generate significantly more log data. This creates challenges, such as:
High Costs: Observability platforms are becoming prohibitively expensive and a simple mistake, like leaving debug logs on, can cause a massive overage.
Limited Visibility: Teams must sample, filter, or drop loglines to contain costs, inhibiting visibility.
Poor Performance: As datasets continue to grow, it becomes increasingly difficult to support real-time analytics.
The Solution

Analyze Data Before It's Indexed

Edge Delta processes your data as it's created at the source, so you can route optimized datasets instead of trying to compress and ship massive raw log volumes to an observability platform. This approach removes bottlenecks from your architectures to help you improve performance and control costs.
Vendor Agnostic

Collect data from any source and route to any – or multiple – destinations.

Supports Any Data Volume

Reliably collect and route petabytes worth of data while supporting real-time analytics.

Superior Fleet Management

Manage and roll out agent configurations, and monitor the health of agents – all from our SaaS backend.
How It Works
Previously, teams routed raw datasets to their compute resources. Edge Delta flips this model on its head, pushing compute to your data. This allows Edge Delta to derive lightweight analytics from your log data before anything is indexed. As a result, you gain superior visibility and control. More specifically, Edge Delta creates optimized datasets with the following capabilities:
Patterns

Group recurring loglines into aggregates, so you can reduce noise and stop indexing countless repetitive messages

Logs to Metrics

Extract monitoring KPIs from your log data, enabling visibility into service behavior without indexing raw datasets

Raw Data Forwarding

Capture, route, and index raw data tied to critical events, such as anomalies or deployments.
Maintain Access to Your Raw Datasets
Our customers find data optimization helpful in controlling their data footprint, however there are also times you may need access to full-fidelity log data. Edge Delta fulfills this need by enabling you to:
Automatically route 100% of your raw logs to low-cost object storage
Retain your log data for as long as you'd like
Search on this data at any time from within Edge Delta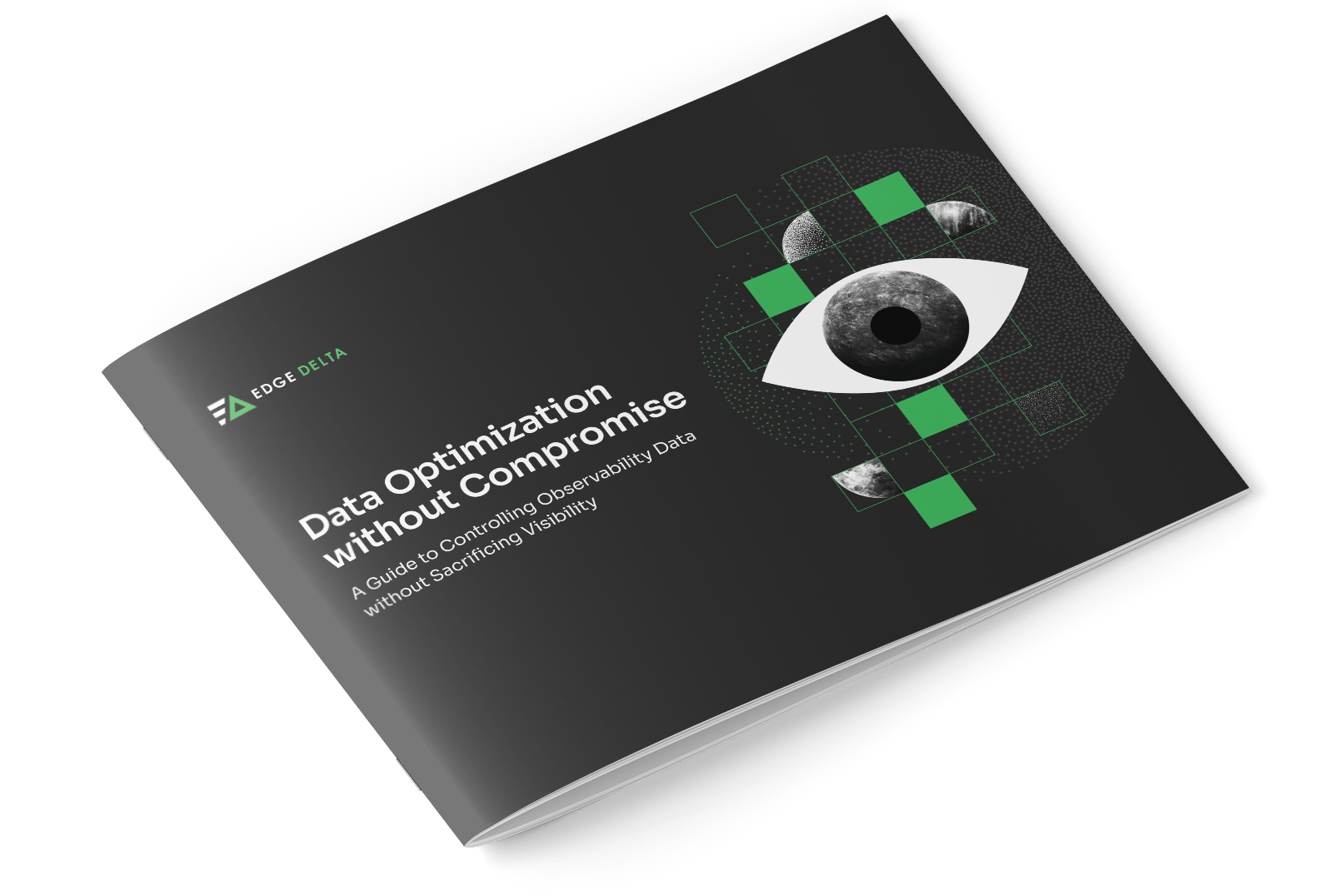 Put Power Back in Your Hands
As today's application environments continue to grow, your universe of data is constantly expanding. Leveraging the right tools and practices, it's possible to manage observability without sacrificing visibility. Learn about Edge Delta's unique approach to data optimization and regain control today.
Ready to take the next step?
Learn more about our use cases and how we fit into your observability stack