Use Case
Intelligent Application Monitoring for Kubernetes
Easily monitor your applications running in Kubernetes
The Challenge

Traditional Observability Tools Weren't Built for Kubernetes

An increasing number of teams are moving to Kubernetes. However, traditional observability tools weren't built to support the needs of these dynamic and distributed environments:
Log volumes become noisy and expensive to analyze as datasets scale
Manual effort increases as teams have to account for the different layers of a Kubernetes cluster
Dashboards and alerts don't automatically update each time teams deploy new software
The Solution

Effortlessly Monitor Your Kubernetes Applications

Deploy Edge Delta with a simple command. Then, you're off to the races. Gain automated monitoring capabilities and intelligence into service health – without any setup or ongoing maintenance.
Reduce Noise in Your Log Data

Edge Delta helps you make sense of your log data by grouping repetitive messages into Patterns and extracting insightful metrics from all datasets.

Automate Monitoring Toil

Edge Delta adapts to your services, so you don't have to update alerts, dashboards, and other monitoring logic with every deployment.

Improve MTTI and Alert Integrity

Edge Delta triggers alerts at the infrastructure level, reduces false alarms, and surfaces insights to streamline troubleshooting.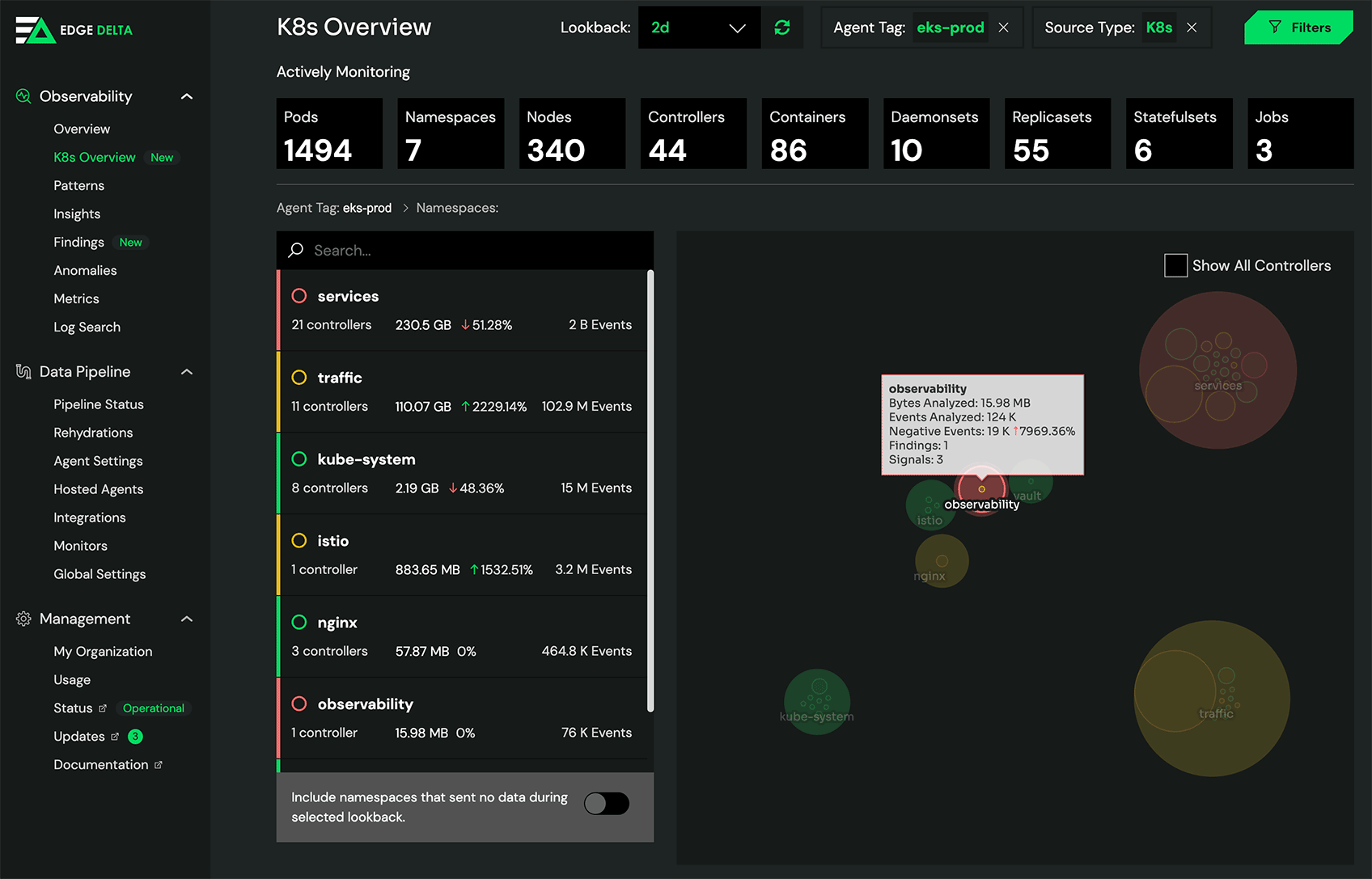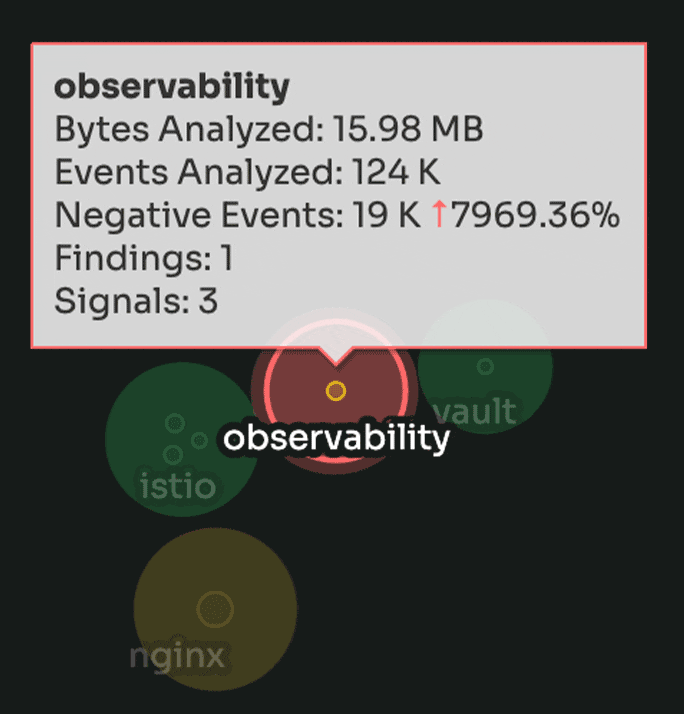 Overview of Resource Health
Edge Delta makes it easy to monitor your Kubernetes environment:
Gain a high-level view into your Kubernetes resources
Easily gauge the health of components and the volume of logs they're generating
Drill into the underlying data in a matter of clicks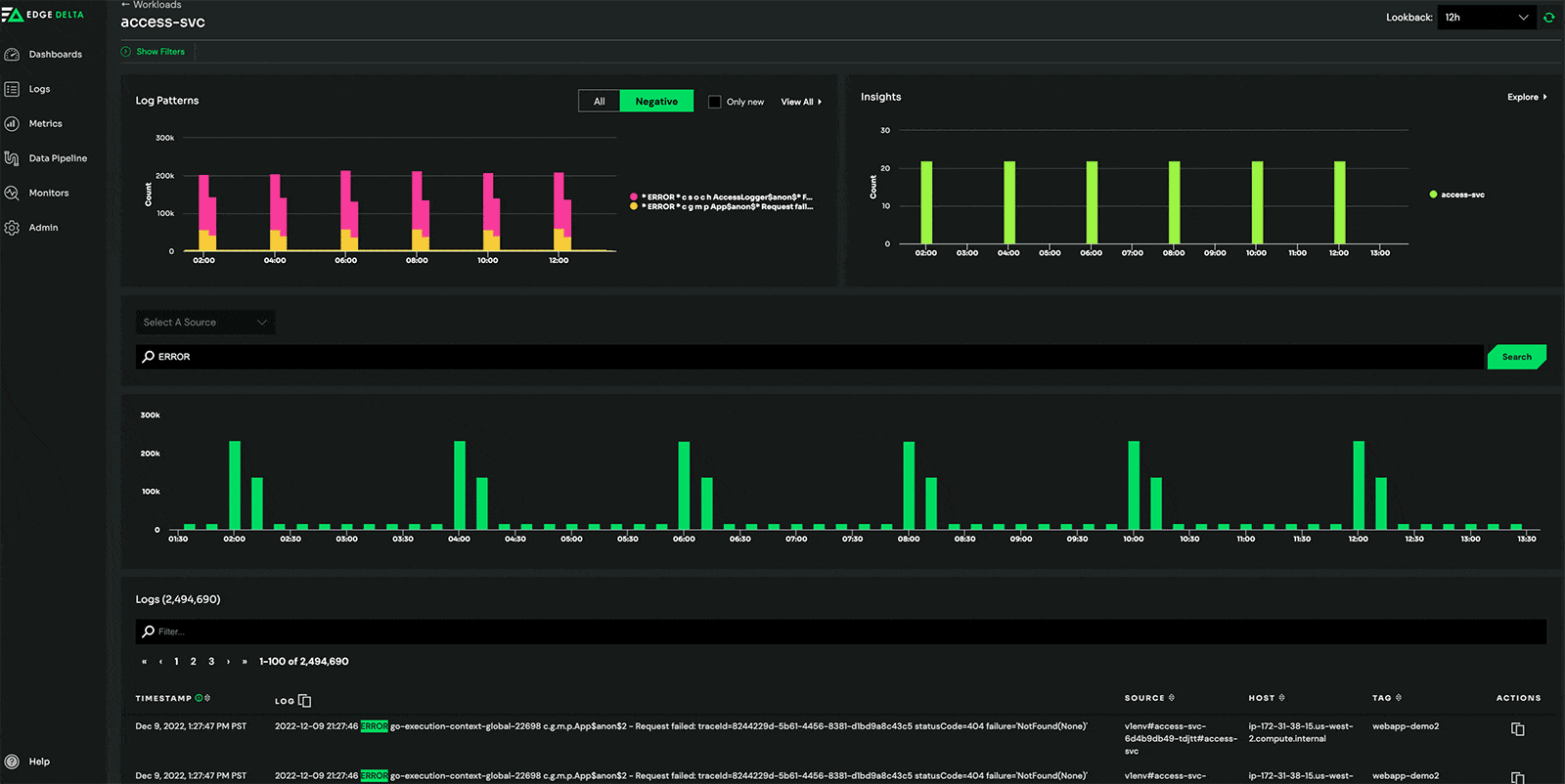 Deep Dive Into Each Workload
Edge Delta helps you understand the health of each workload or service running in Kubernetes:
Give developers and service owners a single pane into workload health
Make sense of all log data tied to an individual workload
Surface insights to help you proactively maintain service health
Run Edge Delta for Free
Get up and running in minutes