Edge Observability
starts at the source
Introducing the world's first edge observability platform. Start to analyze your data as it's created, where it's created.
Trusted by the companies you know
Automated Observability

Reduce manual toil and overhead by utilizing distributed stream processing, federated learning, and intelligent data pipelines to decouple where data is analyzed from where it is stored.

100% Data Visibility

Rather than neglecting datasets to solve for technical and financial constraints, have access to limitless analytics across all platforms - gain unparalleled visibility and reduce MTTR up to 95%.

Data Optimization

Make intelligent decisions to summarize, compress, and uplevel data at the edge without worrying about overages or crushing costs - typically 90% improvement in TCO.
If you've made it this far, we're thinking you're interested.
Let's Get Started
All it takes is 3 minutes.
Not ready just yet? Not to worry. Check out our interactive demo. No information required.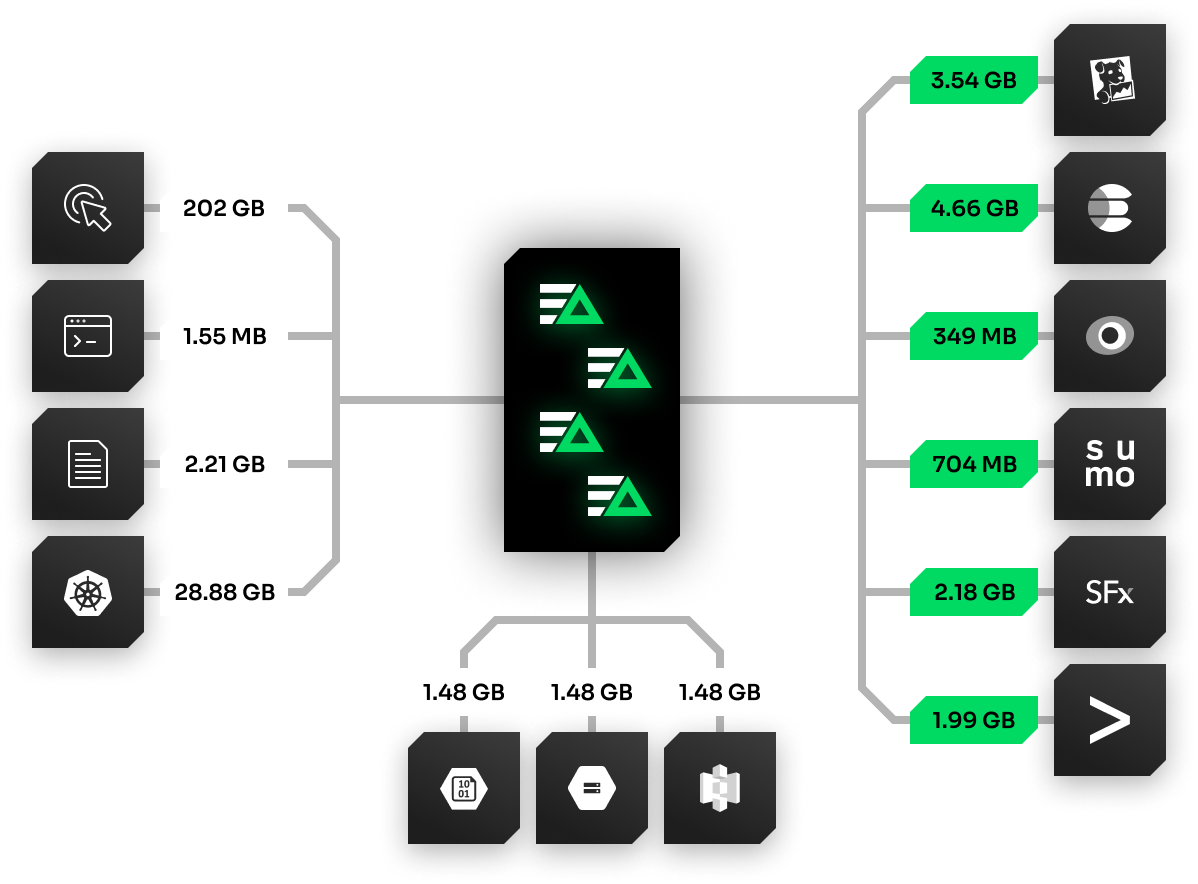 Download the tech paper

Learn how Edge Delta works and where it fits within your observability and security ecosystem.

Request a demo

Get an overview of Edge Delta to learn how it can solve your observability and security challenges.

Have Questions?

Fill out the form below and we'll get back to you as soon as we can!