Observability Pipelines to Control What You Index
Fit new datasets into your observability platform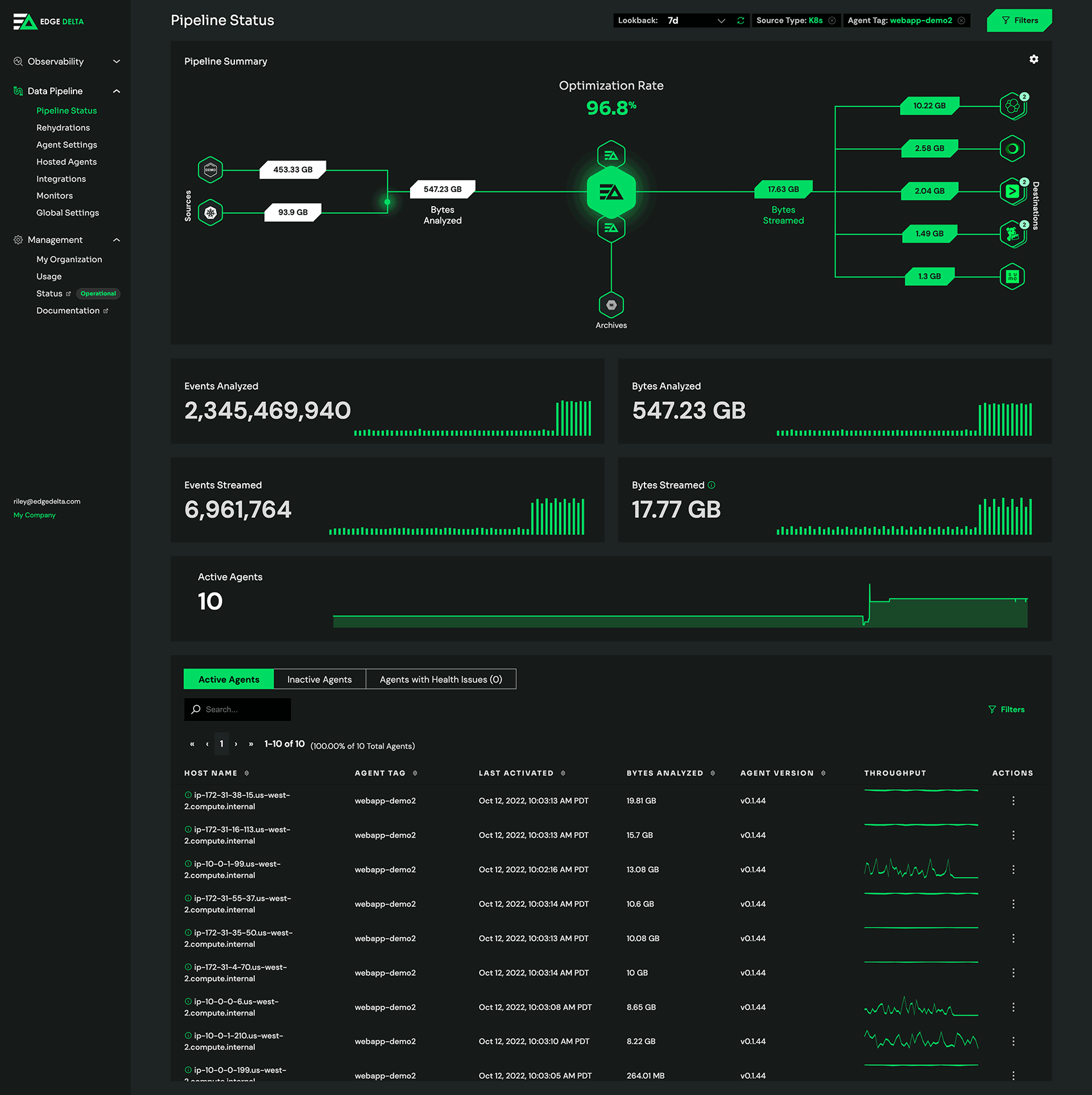 Get more out of your observability license
Process 100% of your log data as soon as it's created at the source
Condense overwhelming log volumes into patterns and lightweight metrics for a simpler experience
Power dashboards with log analytics, not complete raw datasets, for optimal capacity allocation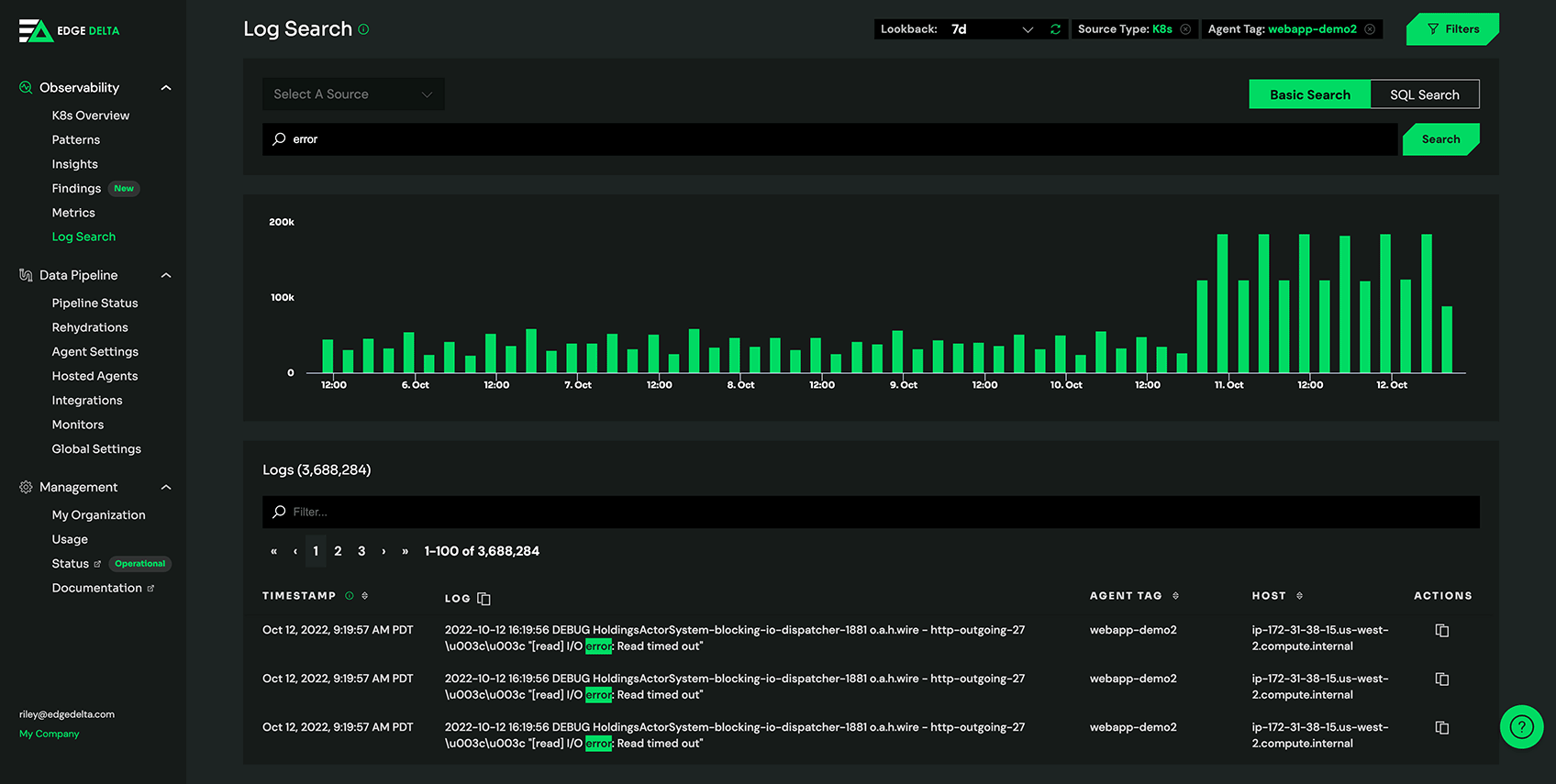 Access all your log data – always searchable at any retention
Store all your full-fidelity logs to the object storage of your choice
Search on all your log data directly from Edge Delta without relying on an index
Retain all your log data for as long as you need, with total control over lifecycle policy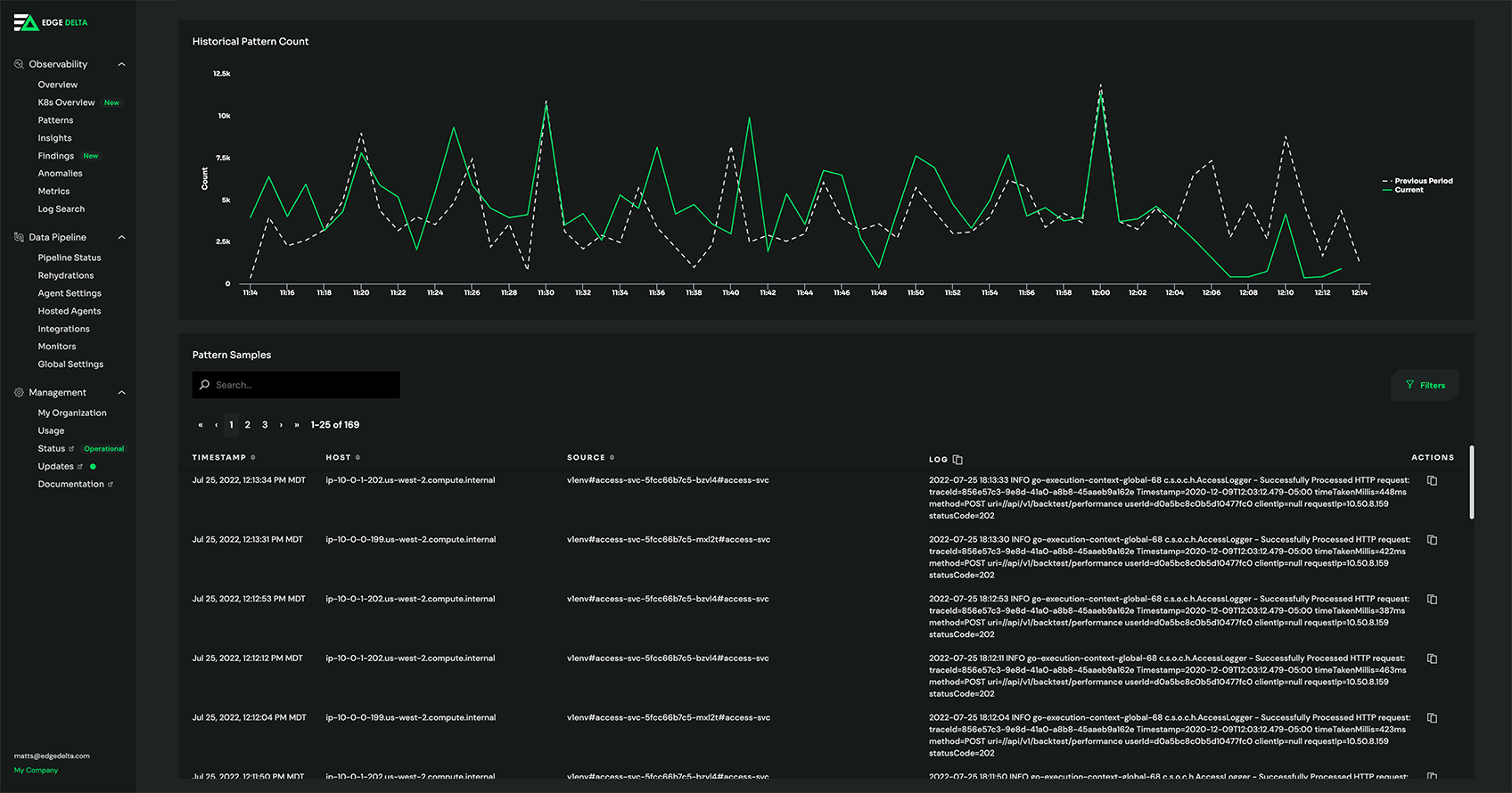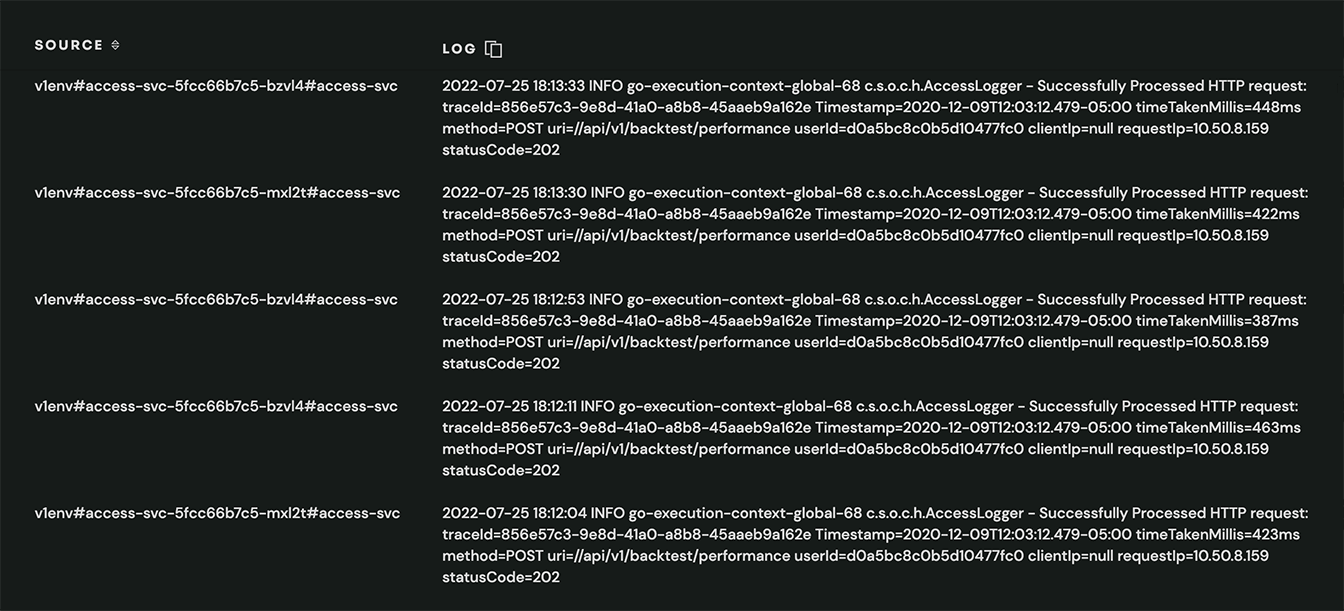 Identify and index exactly what your teams need
Automatically capture and index data tied to important activities, such as anomalies or deployments
Quickly identify the data you need by grouping recurring loglines into patterns
Route raw data from object storage to your observability platform at any time
Fama reduces observability spend by 60%
A leading background screening company optimized observability spend by processing all of their log data at the source using Edge Delta.
Explore the features our customers love
Patterns

Auto-generated log patterns help you filter through noisy loglines and quickly identify changes in your environment.

Live Search Object Storage

Ability to search and run queries on all log data living in the object storage of your choice.

Data Transforms

Processors help you enrich and optimally format log data to derive more value within downstream systems.

Logs to Metrics

High-volume, overwhelming datasets are summarized into lightweight KPIs that are easy to track over time.

Anomaly Detection

Every anomaly is caught automatically – even those that would otherwise go unnoticed.

Raw Data Capture

Raw logs tied to anomalies, deployments, and anything else you want to monitor are automatically indexed.
Ready to take the next step?
Learn more about our use cases and how we fit into your observability stack