Log Management for Kubernetes Environments
Automate manual toil, troubleshoot in an instant, and scale to any volume
One-line deploy
No card required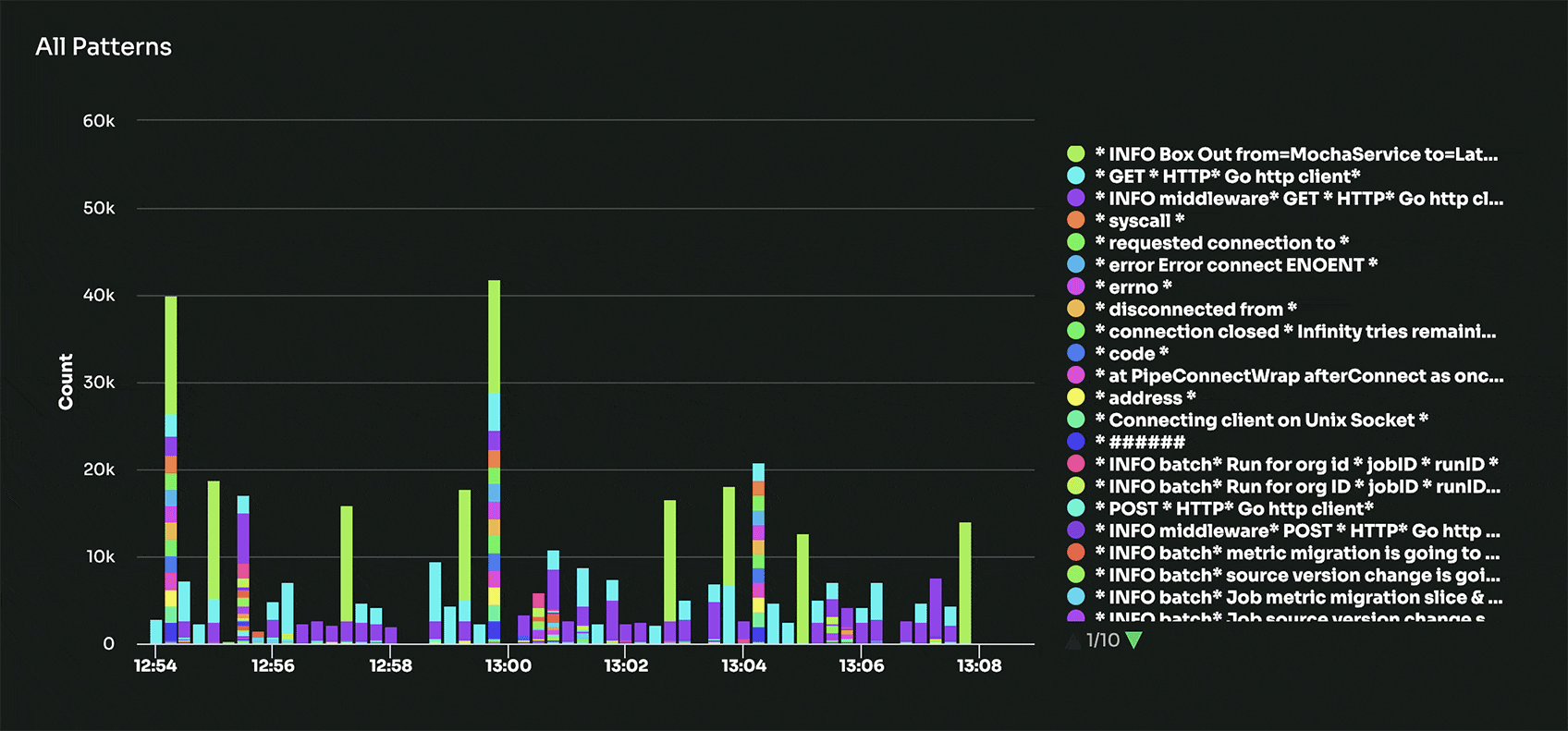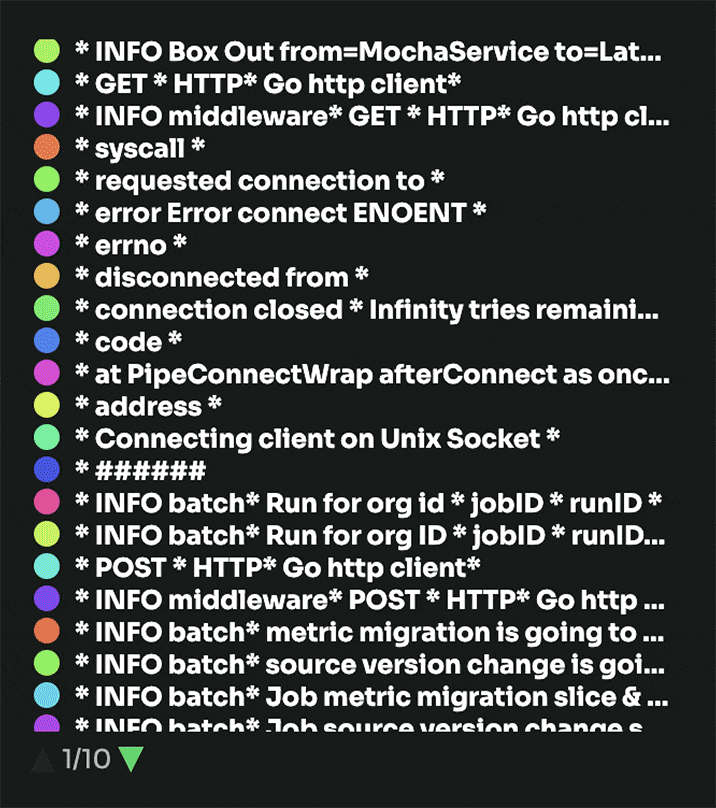 Gain clear insight into every service
Reduce noise and simplify troubleshooting by grouping logs into patterns
Visualize your Kubernetes resources end-to-end and understand health at a glance
Monitor even the most granular Kubernetes components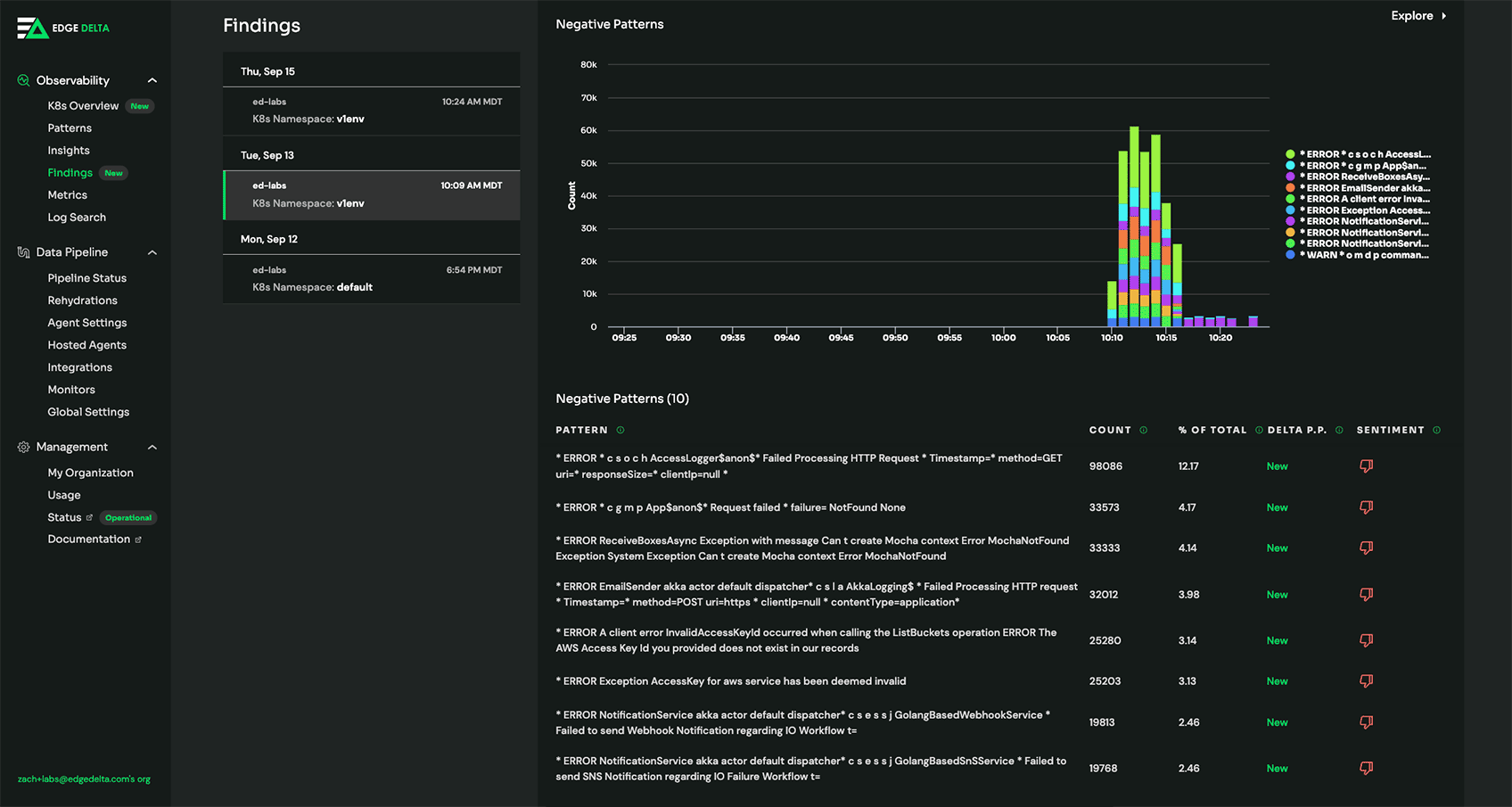 Detect every issue, resolve in minutes
Surface every anomaly – even those you've never seen or built rules to catch
Automatically capture the raw data and impacted components tied to every alert
Trigger alerts automatically at the infrastructure level within Slack, PagerDuty and more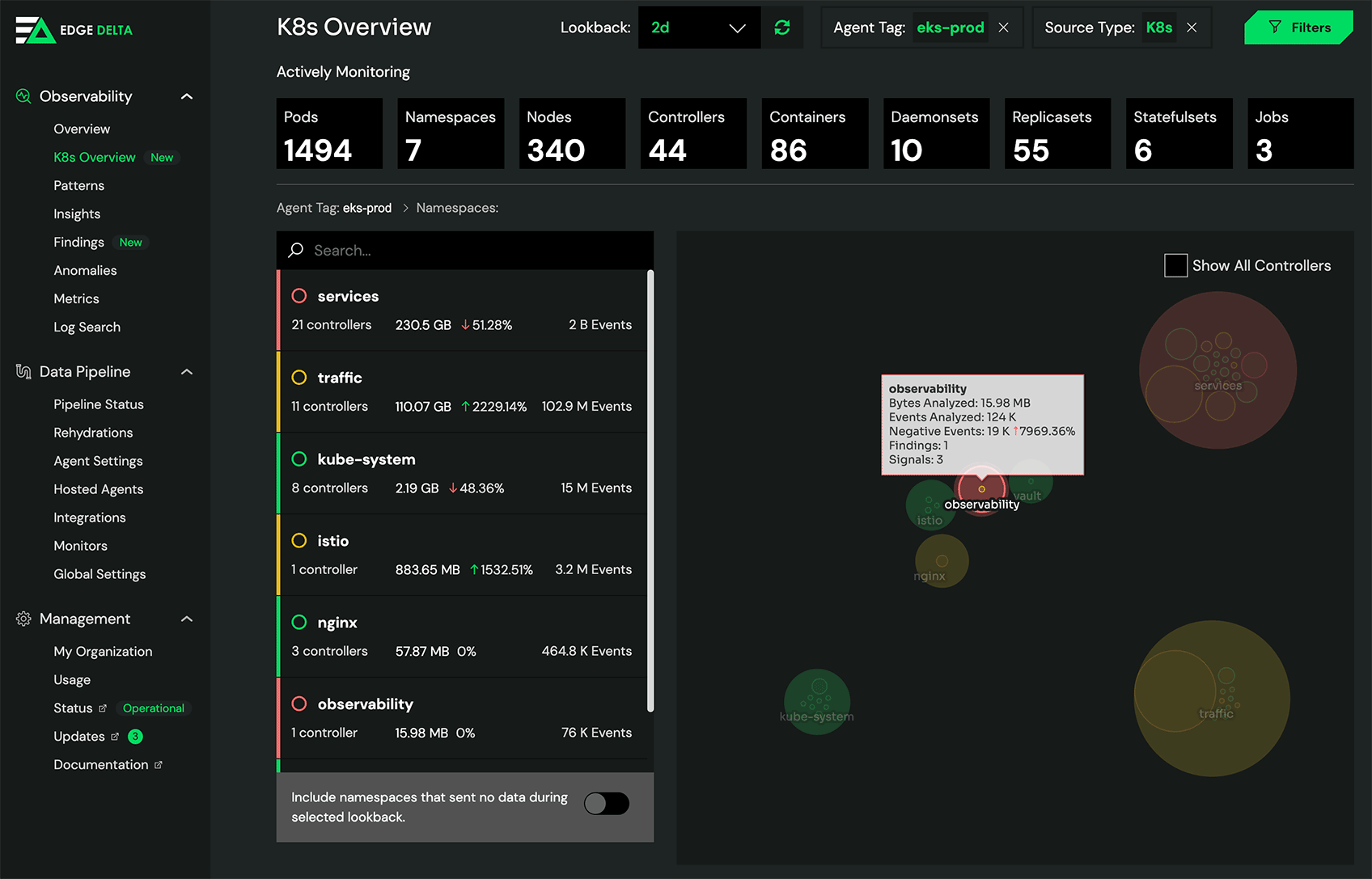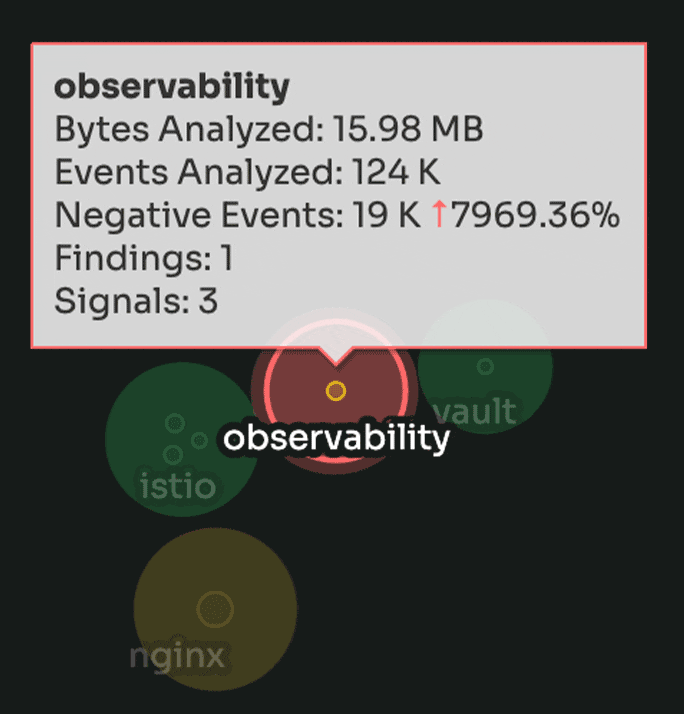 Automate toil away from monitoring
Empower developers to own their services without relying on other teams
Configurations adapt to every deployment – no more manually updating dashboards and alerts
Make overwhelming datasets easy to consume and take action on
Super League Gaming reduces troubleshooting times by 6x
The esports platform started using Edge Delta so their developers could access larger datasets and save time troubleshooting issues.
Explore the features our customers love
Kubernetes Overview

An always up-to-date, consumable map of your Kubernetes resources and their health.

Patterns

Auto-generated log patterns help you filter through noisy loglines and quickly identify changes in your environment.

Findings

Every alert shows the raw data and location of the incident or anomaly for faster troubleshooting.

Live Search

Ability to search and run queries on all log data ingested into Edge Delta whenever you need to.

Logs to Metrics

High-volume, overwhelming datasets are summarized into lightweight KPIs that are easy track over time.

Anomaly Detection

Every anomaly is caught automatically – even those that would otherwise go unnoticed.
Run Edge Delta for Free
Get up and running in minutes
Deploy Now